Great Blue Heron Catching Snake
pencil on paper (11"x15") 2004. Plano TX.
.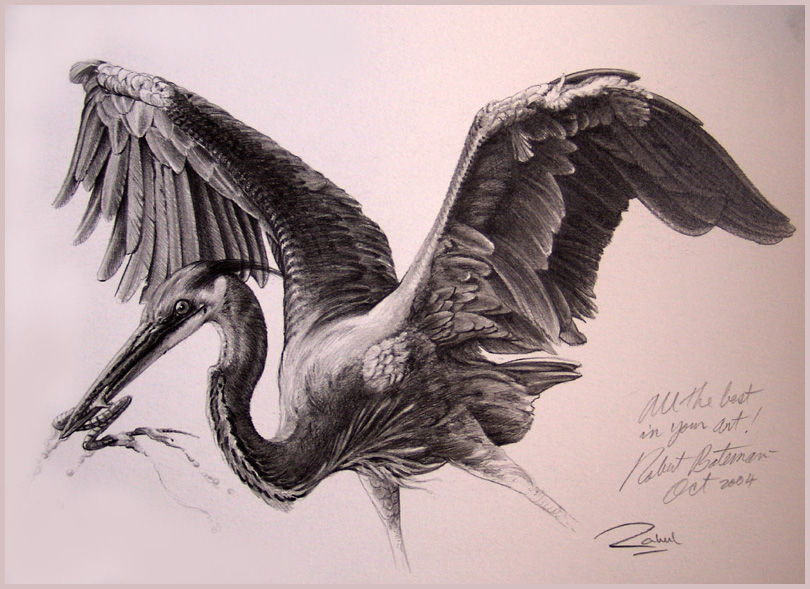 *
This sketch became very special to me in October 2004 when my Idol Robert Bateman praised it and autographed on it. Robert Bateman is a living legend and is world's number one wildlife artist. According to him it's the idea that matters the most. What to paint is what seperates great artists from everybody else.