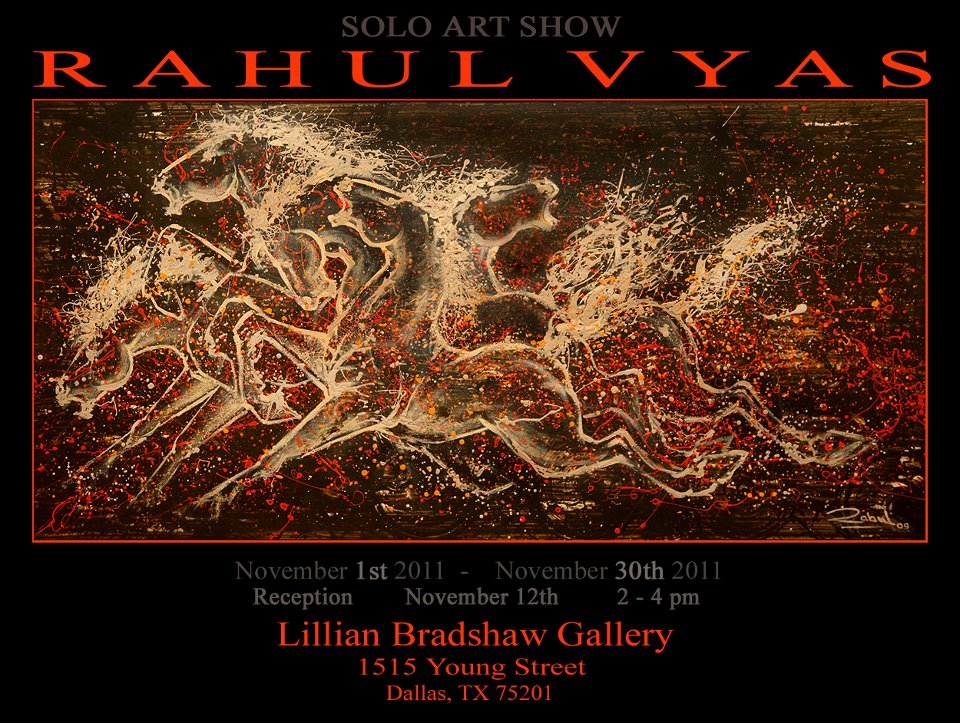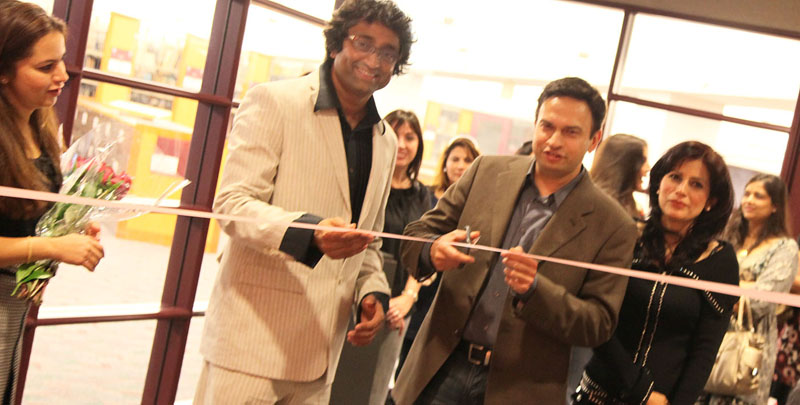 Rahul's art show in the prestigious Lillian Bradshaw gallery was
inaugurated by Cognizant Global COO Rajeev Mehta.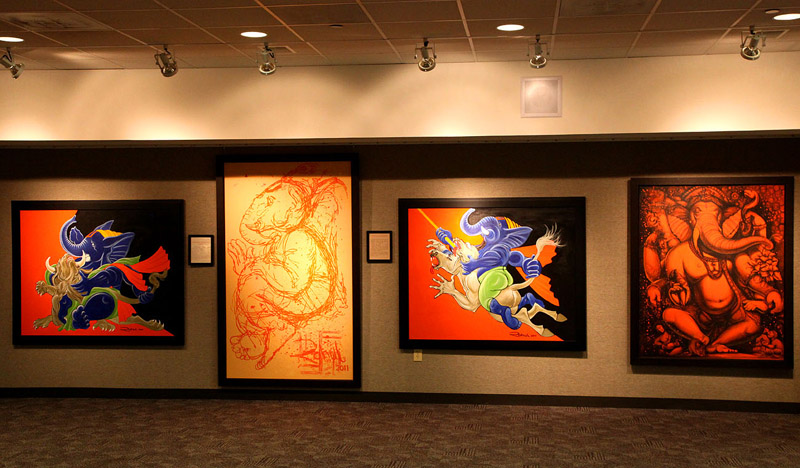 Aum Ganeshay Namah - Lord Ganesha in various styles by Rahul Vyas.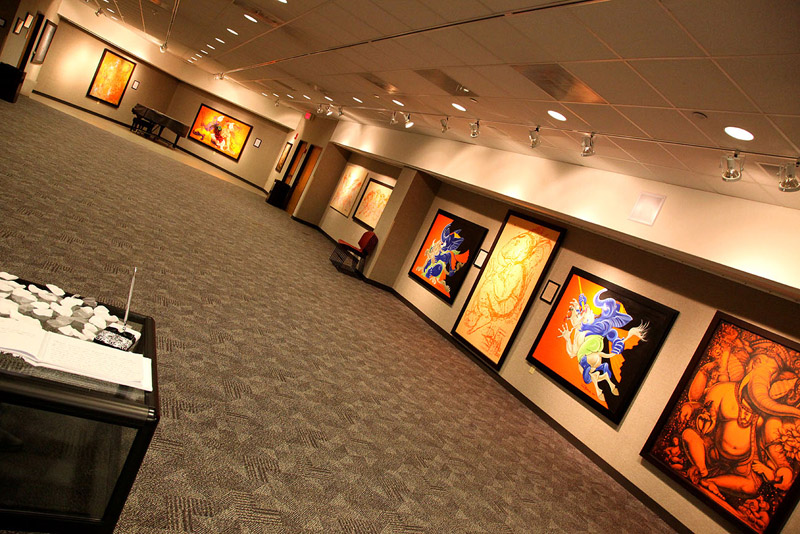 It was an honor to have a month long solo show at the prestigious gallery.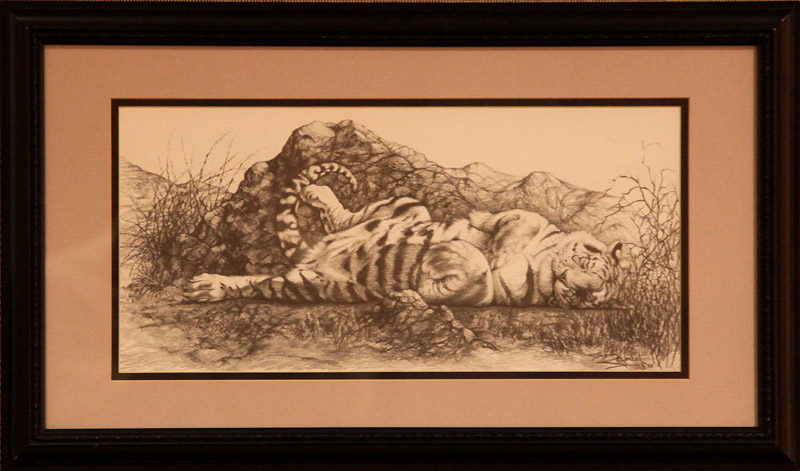 Life is Good - A tiger sunning himself after a good meal.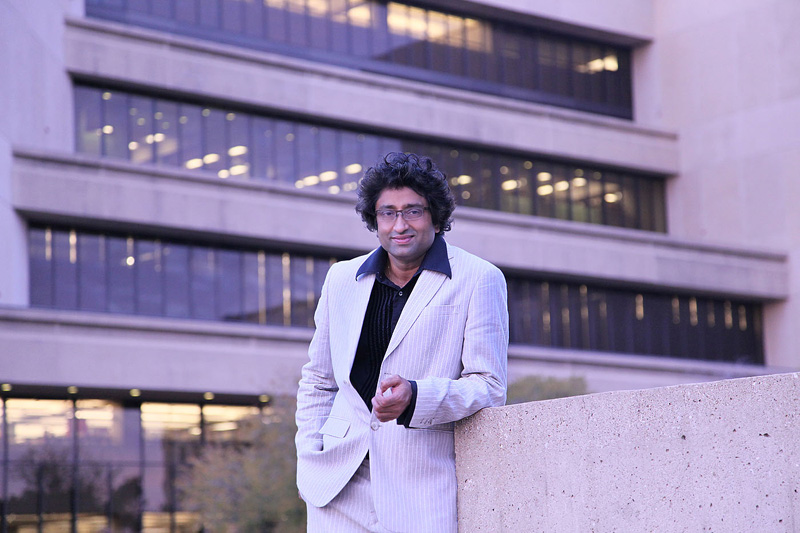 Rahul in front of the gallery in downtown Dallas.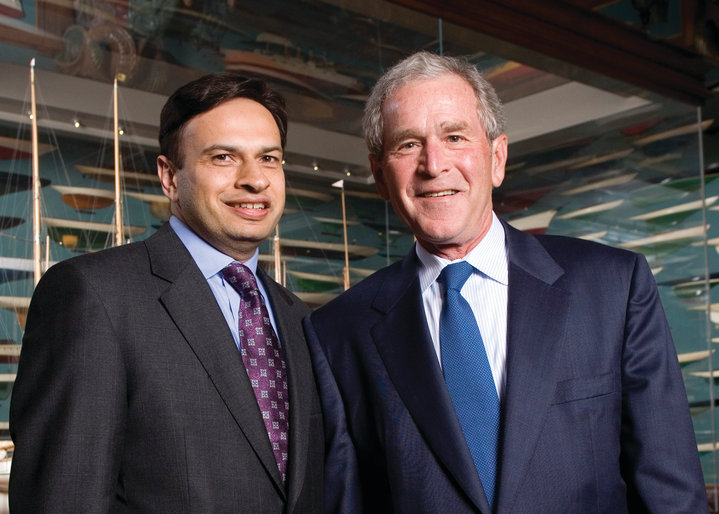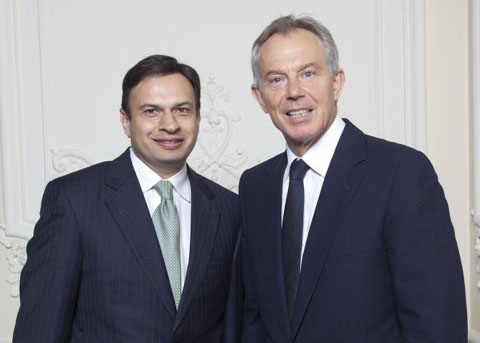 Rajeev with world leaders.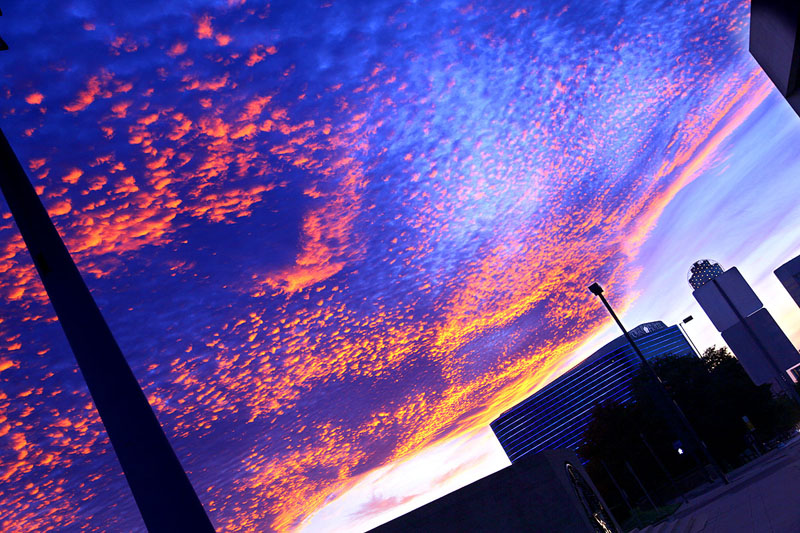 We were greeted by this beautiful skyscape as we stepped out of the gallery.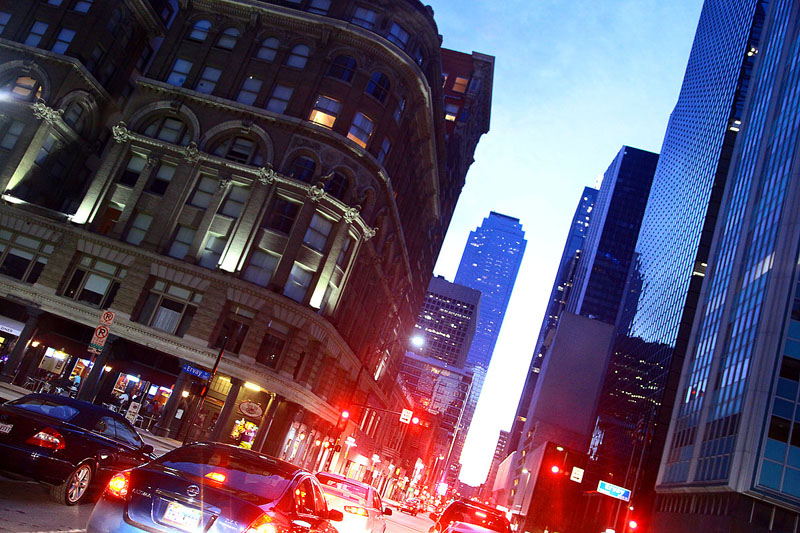 Downtown Dallas on our way to the reception.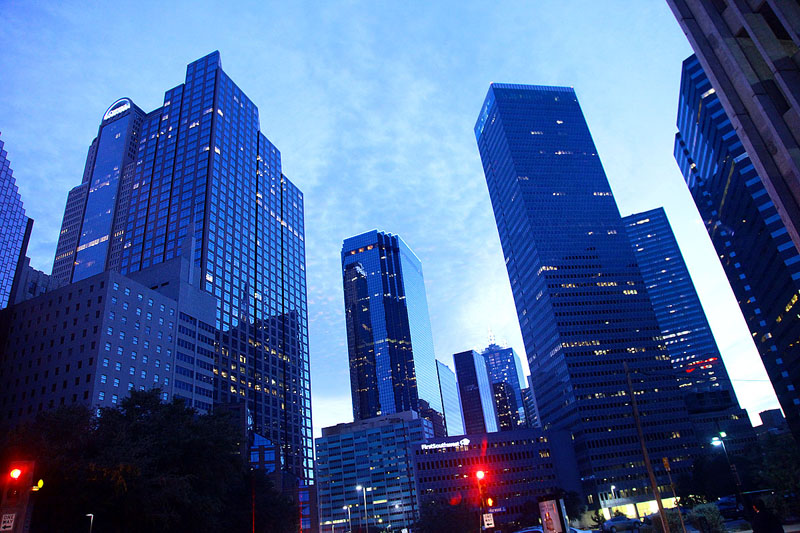 Beautiful downtown Dallas view as we were going to the reception.